Synnovia is a manufacturer of specialist plastic products, providing technical solutions for its customers problems.
At it's core, (Plastics Capital recognised that), their business relied not on plastics technology but in it's ability to find innovative solutions to its customers' problems in niche market applications. For reasons of sustainability and to minimise plastic waste, considerations for using alternative materials in its products are being made, provided they are more environmentally sustainable and can meet specifications in other ways – e.g. biodegradable films made from plant-based extracts may form part of the solutions they offer to its customers in the future.
To signal this importance we were briefed to rebrand the business, focusing on their core competence – the synthesis of innovative solutions.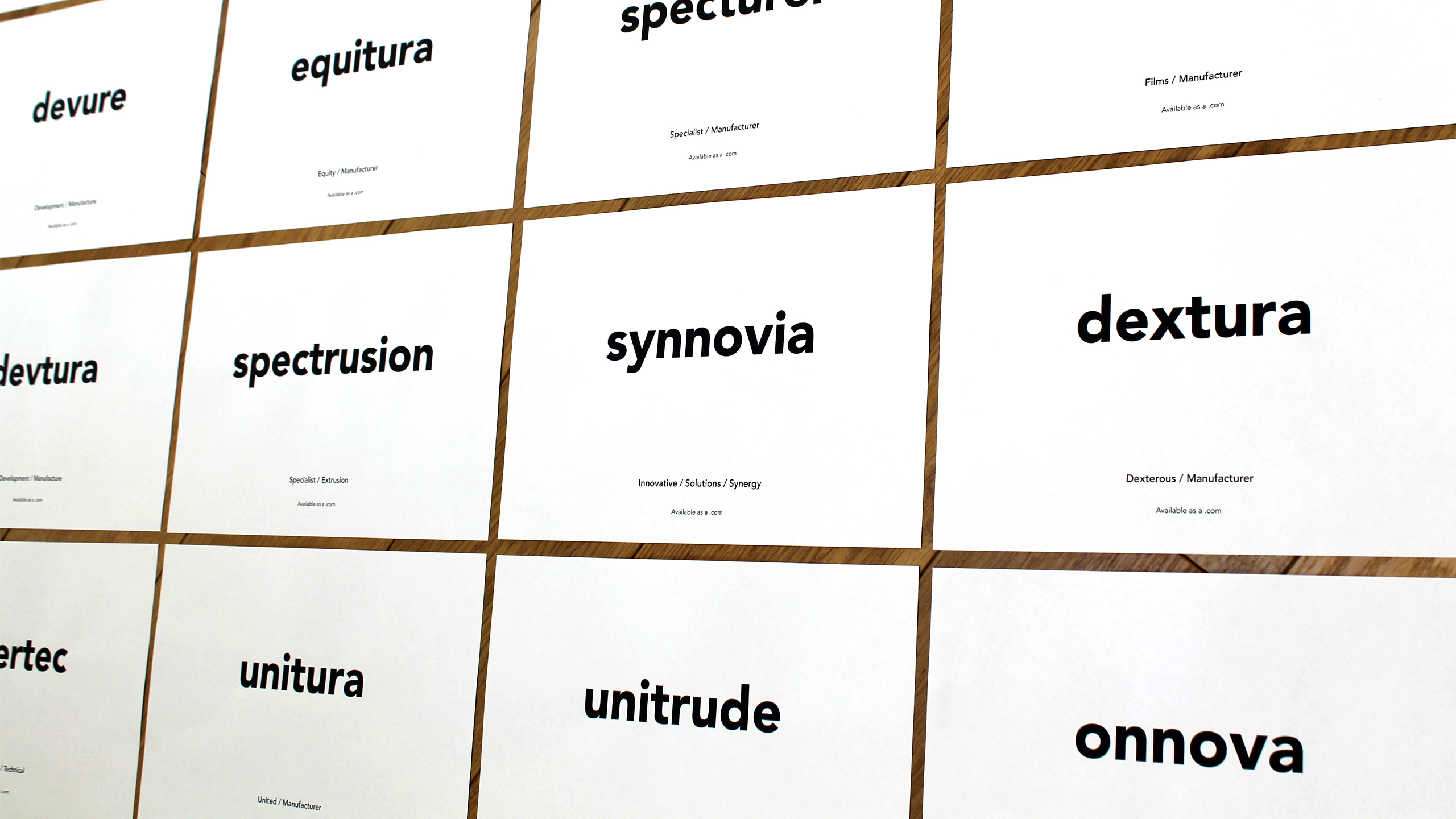 THINK
We began by creating options for the new name of the business – developing a range of solutions. These were formed by combining sections of words closely associated with the business, forming a bespoke word with a solid and "ownable" meaning.
CREATE
We then explored visual solutions to help define the new brand name.
DELIVER
The result is a logotype that depicts the manufacturing process used by Synnovia for every product it produces – the heat extrusion process which forms either a particular component or a blown film based product.